Under Construction
Forum rules
Only post here if you have records to submit! Any discussion about these games should be discussed in their respective forums! Any posts without records may be moved or trashed! Thank you!
Tiger21820

MASTER!!

Administrator

Posts: 963
Joined: September 5th, 2019, 7:08
Location: Tiger's Island (Earth)
Title: Master of Fire & Ice!
3DS Friend Code: 0302-0580-1162
Switch Friend Code: SW-2874-9496-1397
Referrals: 3
Mood:
Has thanked: 662 times
Been thanked: 2911 times
Gender:
Zodiac:
Contact:
Under construction (It will be a while! There is a LOT to cover!)



Accomplishments:
1. 000/000 (Tiger21820)
Last edited by
Tiger21820
MASTER!!
on July 25th, 2020, 14:05, edited 3 times in total! word count: 18
Last 255 Members Who Visited This Topic! Total 19 visits
Tiger21820 (11),
YoshiPikachuPlayer (2),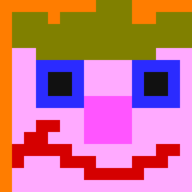 CaptainDrewBoy (1),
Tiger21822 (3),
Tiger21821 (2)
Users browsing this forum: No registered users… and 1 guest